Beer Expert Training Classes (for the Cicerone® exams)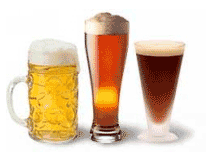 For those wishing to take the Cicerone® exams (either the Certified Beer Server Exam and/or the Certified Cicerone® exam), Beer Expert training classes can be scheduled at any time. The basic program is ideal for Beer Distributors, Restaurants, Liquor Store staff, etc. It is typically a one-day course, to teach you what you need to know and what you need to study, but courses can be customized for your specific needs. This program is typically done on-site with me travelling to your business. I can travel to anywhere in the US or outside the country. I teach a 3 credit hour college course each semester at Indiana University (at Indianapolis, IUPUI), which is essentially this type of training class for those wishing to become Cicerones, so I have a lot of experience in teaching this material and preparing people for these exams. I have also trained beer distributor employees, restaurant staff and others. This course is not affiliated with or endorsed by the Cicerone® Certification Program.
Use the email address or form on the Contact page to contact me for pricing and details on this training for the Cicerone® exams. Also, to be notified about various other upcoming classes and beer related issues, please sign up for the email list.
SPECIAL NOTE to my IUPUI class or public Beer MBA class students / participants - In addition to all the Beer Styles, Flavors, Off-Flavors, Brewing Ingredients and Processes, etc. information that we covered in your classes, and that you should certainly review in preparation for the Certified Cicerone® exam, you should also study / learn more about the following. Search for the latest "Draft Beer Quality Manual" (possibly here http://www.draughtquality.org/wp-content/uploads/2012/01/DQM_Full_Final.pdf) and read / study this manual. We covered some of this material in class, but the exam may get into it a little deeper. You should know how to calculate pressure settings and "balance" a draft system based on its unique configuration. You should also know the recommended cleaning schedule and process, how to ensure Beer Clean glassware, etc. It sounds like a lot, but it isn't too bad and it is actually a great read. Also, go to the www.Cicerone.org website, find the latest Exam Study Guide and make sure you know the section on Alcohol Laws, the Three Tier System, etc. Again, we cover some of this in class, but you may need to know a little more for the exam. Lastly, you may want to do more reading and/or some practical work in the area of Food and Beer Pairing. I cover the basics, but the exam may get a little deeper. There are various books, YouTube videos, charts, etc. on this subject. The Exam Study Guide lists some additional resources you may be interested in. Remember that the Online Entrance Exam to become a Certified Beer Server is not as difficult, but you will need to know all the rest of the information described here for the actual Certified Cicerone® Exam.
Top of Page
---
Email Sign-Up
Sign-Up to Hear About Beer Trips and Classes

News
Beer Trips to Belgium and Germany

Learn More about our incredible Beer Trips and Sign Up Today! Learn more and/or sign up today!
Beer Styles, Brewery Operations, BJCP, Beer Expert Training for Cicerone®, and Private / Special Class Sessions All Available

Beer MBA classes are offered each Spring and Fall, BJCP Exam Prep and Beer Expert Training (for taking the Cicerone® exams) are scheduled as needed, and Brewery Operations courses are offered each Spring (and maybe in the Fall). Special class sessions for beer distributors, wait staff and others in the beer industry can be customized to meet your needs and offered anytime. Private sessions for parties and events can also be arranged. See Classes for more information!
---