The Story of a Beer Geek!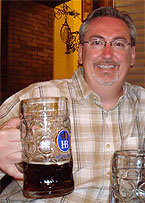 Hello, I'm Ron Smith and...I'm a Beer Geek! Sure, there are worse afflictions, but this one has nearly controlled my life for about 25 years now. I can't remember when or exactly where I first caught the bug. I think it developed slowly, starting in college with a few darker beers. Then I discovered homebrewing in 1987 and I was on the road to full blown beer geekdom!
After starting homebrewing, I began learning more and more about the world's beer styles, visiting every brewpub I could, and sampling as many commercial beers I could get my hands on. Then I started entering and judging beers in competitions. I have won numerous awards, including a Best of Show at the Indiana Brewer's Cup, a large national competition, and a Gold Medal in the American Homebrewers Association's (AHA) National Homebrew Competition (NHC), which is the largest homebrewing competition in the world.
In the beer judging world, there is a certification exam and a ranking system established by the Beer Judge Certification Program (BJCP). This very difficult exam consists of an online entrance exam, a tasting exam and a written essay exam to advance to the higher ranks. Ranks include (in ascending order): Apprentice, Recognized, Certified, National and Master / Grand Master. I have currently achieved the Master level. There are over 4,000 active judges in the BJCP program, but only approximately 150 of them are ranked at the Master or Grand Master level, so this is quite an accomplishment that I'm certainly proud of.
I have also taken and passed the Certified Cicerone® exam, becoming one of the first 100 Certified Cicerones in the world. A Cicerone® is to the beer world what a Sommelier is to the wine world, except not all Sommeliers are actually tested. See www.Cicerone.org for more information about this program.
I have attended multiple AHA National Conferences and attended numerous seminars presented by many of the leaders of the craft beer industry. I am continually trying to gain more knowledge of brewing and beer styles. I have also traveled throughout Germany and Belgium and learned a great deal first-hand about those countries' wonderful beers and brewing history.
I started leading my initial beer education course as a study group for people, primarily home brewers and commercial brewers, wanting to take the BJCP exam. This was a very intensive course with multiple sessions meeting over the course of several months. Each session was 3 - 4 hours long and got heavily involved in water and mashing chemistry, the science of fermentation, ingredients, processes, beer styles and much more. I have now led this intensive course many times.
Out of these BJCP exam study group courses, which I still teach on a regular basis (see Classes), came the idea to do something for non-brewers and the general public to help them gain a better understanding of this wonderful world of beers as well. This is how the Beer MBA classes were born. This also led to me teaching a 3 credit hour Beer Styles and Sensory Analysis class at Indiana University's Indianapolis campus (IUPUI), which I am currently teaching in the Fall and Spring semesters of each school year.
A newer addition to my class offerings is a Cicerone® training program, which is offered to both the general public as well as beer distributor employees, restaurant staff and more.
See Classes to learn more about all of these class descriptions, dates, locations, how to reserve your spot, etc. You can also read about special and private sessions that can be conducted at your home or business as part of a private or corporate event.
Remember, if you attend all 3 Beer MBA classes, you will receive your free Beer MBA Certificate.
Get Your MBA - Master of Beer Appreciation!
- Ron Smith
Beer MBA Program Founder
Class Presenter and Developer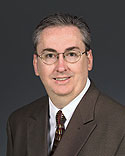 PS: For my day job, I own and manage MarketWise Solutions, a business-to-business (B2B) industrial lead generation, marketing and consulting firm located near Indianapolis, IN (actually in Carmel). I earned a real MBA in Marketing, with honors, from a national top-20 business school. I have over 25 years of marketing experience on both the agency and corporate sides, and started MarketWise Solutions in 1999.
Top of Page
---
Email Sign-Up
Sign-Up to Hear About Beer Trips and Classes

News
Beer Trips to Belgium and Germany

Learn More about our incredible Beer Trips and Sign Up Today! Learn more and/or sign up today!
Beer Styles, Brewery Operations, BJCP, Beer Expert Training for Cicerone®, and Private / Special Class Sessions All Available

Beer MBA classes are offered each Spring and Fall, BJCP Exam Prep and Beer Expert Training (for taking the Cicerone® exams) are scheduled as needed, and Brewery Operations courses are offered each Spring (and maybe in the Fall). Special class sessions for beer distributors, wait staff and others in the beer industry can be customized to meet your needs and offered anytime. Private sessions for parties and events can also be arranged. See Classes for more information!
---