Belgium Beer Trips - Germany Beer Trips - Europe Christmas Markets and Beer Trips - Guided Beer Tours to Belgium and Germany!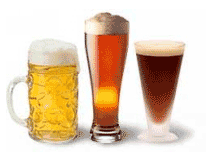 Take a Dream Trip to Belgium or Germany, including a new Christmas Markets trip, where nearly everything is perfectly planned and coordinated for you! Visit the Famous Breweries, Monasteries and the Best Beer Bars in the World, all led and guided by Ron Smith, a recognized Beer Expert that will help explain even more about the legendary beer styles, history and cultures.
Learn more now!
On these Belgium and Germany Beer Trips, in addition to famous breweries and beer bars, you will see many of the area's famous non-beer-related sights and you will also have time to explore on your own.
Beautiful hotels, hearty breakfasts each day, multiple incredible beer-focused dinners and nearly all in-country travel, as well as admission / tour fees, tips, etc. are ALL INCLUDED IN THE TRIP PRICE! You just cover your airfare and your personal expenses (including some meals - all noted on the itineraries).
Hundreds of hours of planning and personal visits ensure that you will truly experience "A Trip of a Lifetime".
Learn more below and be sure to sign-up for our email list so we can notify you of our upcoming Belgium and Germany Beer Trips and Beer Education Classes. Also, be sure to LIKE our Facebook page! For any additional information, don't hesitate to contact us at BeerMBA@MarketWiseSolutions.com or call 877-616-3417 Ext 1 and ask for Ron Smith.
2020 Germany Beer Trip Schedule!
2020 Belgium Beer Trip Schedule!
2020 Germany Beer and Christmas Markets Trip Schedule!
Top of Page
---
News
Beer Trips to Belgium and Germany

Learn More about our incredible Beer Trips and Sign Up Today! Learn more and/or sign up today!
BJCP Study Groups, Beer Expert Training for the Cicerone® Exams and Private / Special Class Sessions Also Available

BJCP Study Groups are conducted once per year in the Fall, Beer Expert Training (for taking the Cicerone® exams) can be scheduled as needed, and special class sessions for beer distributors, wait staff and others in the beer industry can be customized to meet your needs. Private sessions for parties and events can also be arranged. See Classes for more information and/or call to discuss your needs!

---